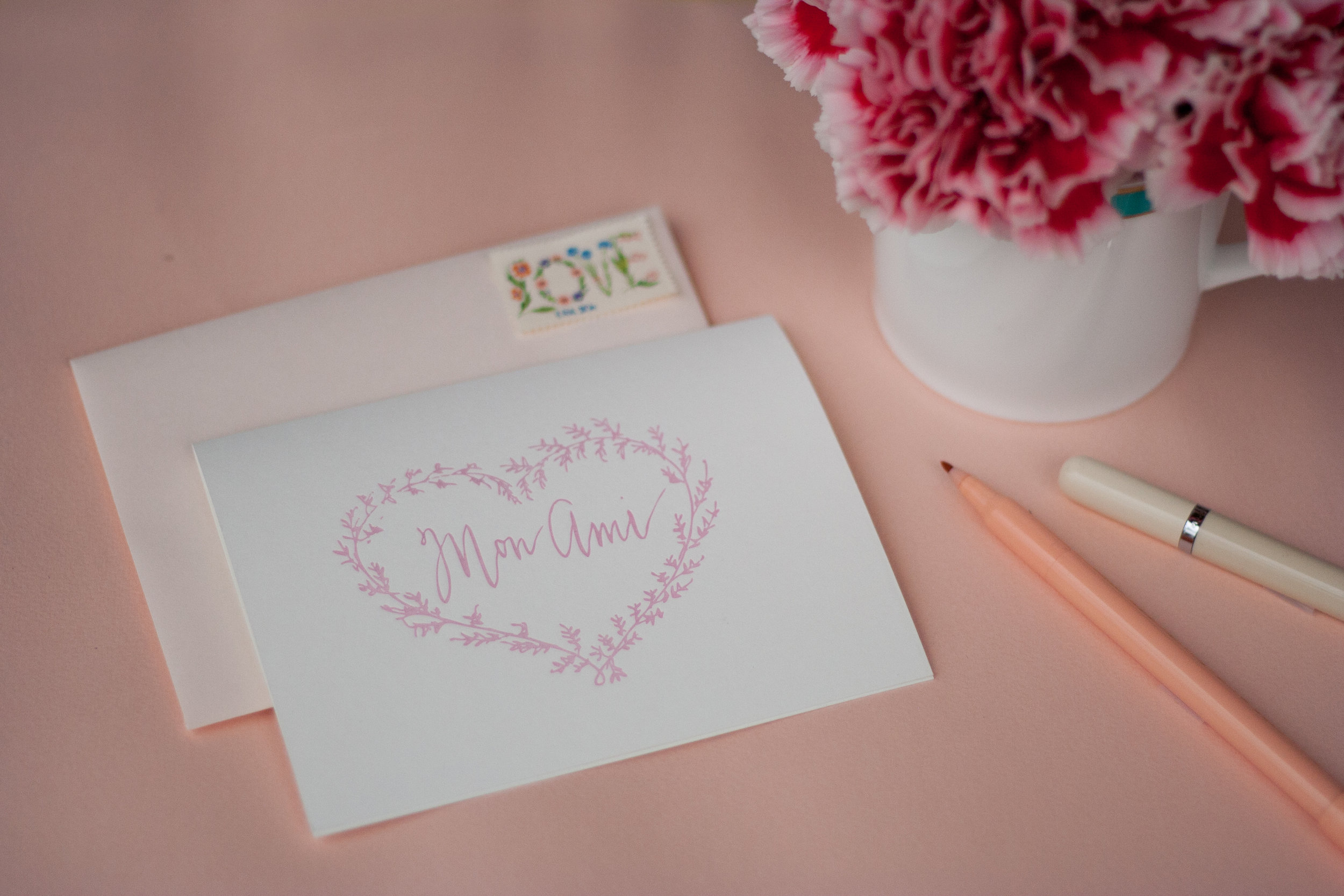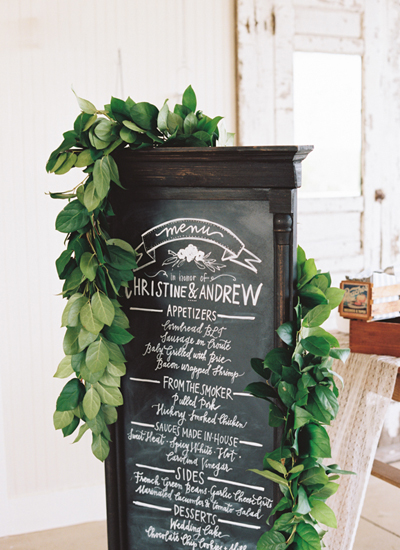 I believe in the lasting beauty of handmade.
I believe that paper can uniquely immortalize life's fleeting moments—securing a vestige of short-lived sentiment, deep-rooted relationships, and joyous celebrations. It's my absolute delight to enter into the lives of my clients and creatively collaborate to do just that. I hope that when each piece leaves my hands, it takes its place in the story of your richly-colored, real life.
I believe in the why behind every what.
As a curious creator, I've always loved chasing the whys behind the actions we take, the items we collect, and the people we choose to surround ourselves with. I see each project as an opportunity to remember the enduring whys behind the moments that make up our lives.
I believe in the art of preservation.
As a stationer and printer, my currency is paper. In a time where offices are moving paperless and systems are transferring to the "cloud," my desire is more than to be considered "old-fashioned." I want to create something that's worth holding on to—beautiful stationery that commemorates your keystone moments and allows for you to revisit and cherish their memory for years to come.
LET'S preserve the moments that matter with:
Personal stationery
Business cards
Wedding Invitations
Greeting cards
Baby Announcements
Christmas Cards
Art prints
Click on the below thumbnails to see Four Hats featured in the following publications:
What People Are Saying:
I loved the process with Cory—her brochure, the quick turnaround time on edits and proofs, and the end result. Also, her kindness went such a long way throughout the process as well as her open-mindedness to ideas and a collaborative process. My favorite part was the end result though—feeling the paper and seeing it all come to life, being able to style it and showcase her beautiful work was the highlight.
-Alise Taggart, of Alise Tagart Events & Design
Cory is so incredibly easy to work with and accommodating—to the best her your ability—on rushed clients. I've been incredibly pleased with the outcome of each project I've worked with her on. She delievers a beautiful product, and I love that she keep options to a minimum to make decisions easier and more streamlined.
-Anna Bright, designer of Sealed
Communication is especially important for personal projects such as these and Cory does a great job of communication thoroughly and promptly throughout the process! The loveliness and quality of the work really sets it apart from other products. I received many compliments and questions about where I got my invitations from.
I could not have been happier with the outcome!
-Walker McEwan, Former Wedding Client
I honestly can't think of a single part of my experience that wasn't perfect. The quality of my invitations was genuinely perfect (and I am picky!). The price was better than anything else I found and the quality was professional. My invitations were just what I wanted, the quality, price and turnaround time were unbeatable.
I would recommend her to all of my friends!
-Amy Wilson, Former Wedding Client
Cory conducts every aspect of her business with utmost professionalism and every aspect of the artistic process with care. I have been very pleased with the outcome of projects I've undertaken with Four Hats Press. I'm a lifelong customer!
-Jessica Smith, Former Wedding and Repeat Client
Cory is so good at capturing people's experiences on paper! I love how I can have a vague or general idea of what I think I would like and then Cory runs with it to create something better than what I could have imagined! I really appreciate how she advises on colors and paper and what will look good. My favorite part is getting back the designs and getting so excited about the project.
-Kristen Barredo, Former Wedding and Repeat Client
Just wanted to let you know – we have been receiving compliment after compliment as people receive their save the dates! From one friend: We received your beautiful save the date today!!! The calligraphy on the envelope is STUNNING! Wow! And from another: We got a really gorgeous envelope and invite from you today. I gave my two year-old daughter the envelope to play with and she was like "Mama! Itsss bootiful!!!" Thank you again!
-Christina Zambon, Repeat Client
Photos courtesy of Morgan Trinker, Megan Murphy Gray, Landon Jacob Photography, Grace and Saviour, W+ E Photographie, Birmingham Bridal Notebook, Mandy Busby Photo, Jennifer Claire Photography, Amina Taylor, Erika Mattingly, Paula O'Hara Photography, Hung Quach, Rincy Koshy, Paige French Photography, Carrie Holbo Photography, Erika Mattingly Photography